Beaches in Antibes
The town has managed to preserve its historical value. But despite this, there are many nightclubs, bars and restaurants. The nightlife in Antibes is in full swing. But cultural is not far behind. The Picasso Museum, Villa Tenar, flower park and wonderful beaches. It is here in Antibes that pebbly "Italian" beaches are replaced by "French" sandy ones. They stretched for 25 kilometers along the Mediterranean coast. The water here is crystal clear, really azure. At a depth of several meters, you can see the bottom.
On any beach there are several fresh water showers, sun loungers and umbrellas. Along the entire coastline - stalls with beer and snacks. Wine shops are no less common. The quality of wine on the beaches is no worse than in the restaurants of the capital. Still France. A picnic on the beach of Antibes is a common thing. Locals lay tablecloths, arrange flowers and start eating. And there are those who go in for sports on the beaches. Unlike Nice, there are no bike paths. However, cyclists on the beaches are still frequent guests here.
Gravet beach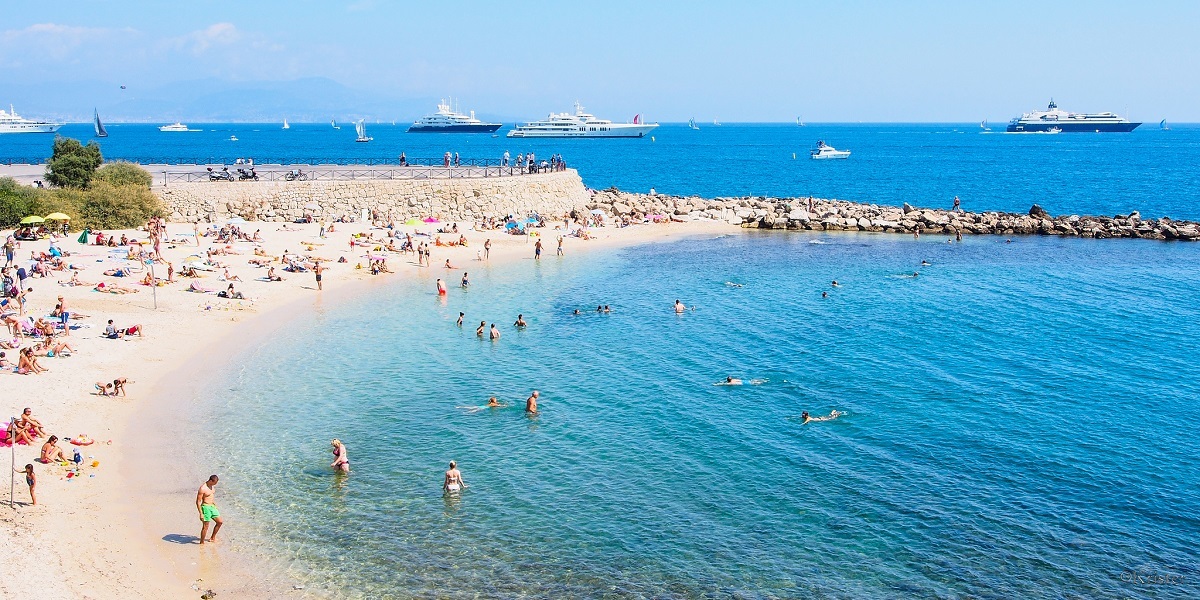 Free beach suitable for families. The entry into the sea is very soft, so the beach is suitable for swimming with children. Lifeguards are on site. There are several paid parking lots near the beach. If you are without personal transport, then the beach can be reached by bus or train. The train station is only 400 meters from the beach.
Beach du Port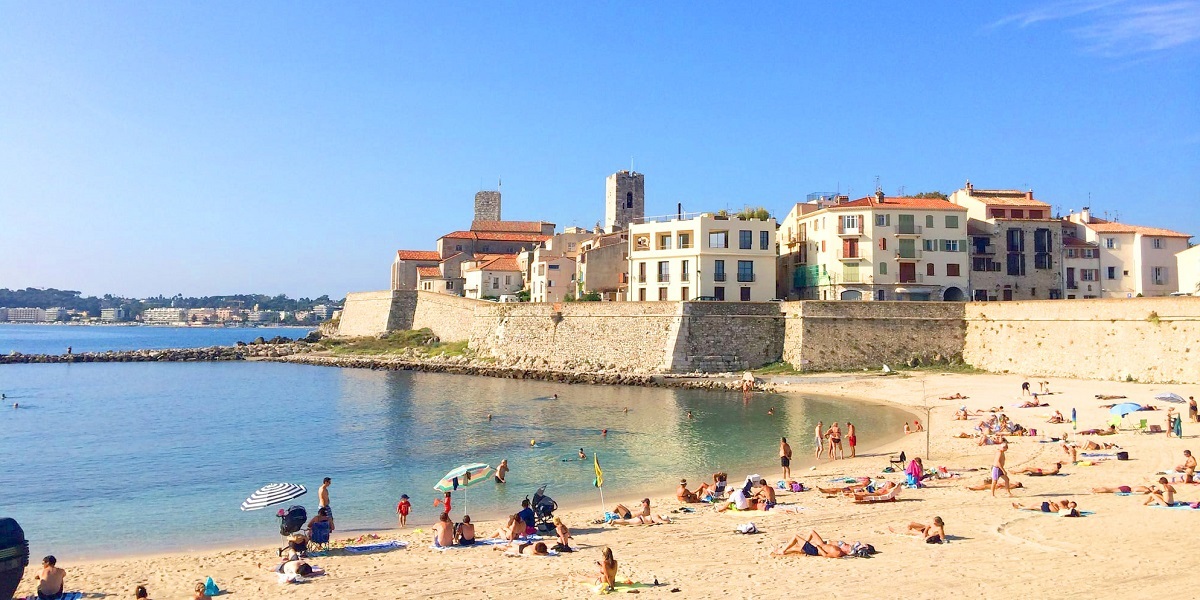 There is also an alternative nearby. Literally a few tens of meters from Gravet beach, you can find a tiny beach, nicknamed "port" (fr. Plage du Port). The word port in the title should not be misleading. There are no boats or yachts there either, as well as no fence, and therefore this beach offers a beautiful view of the expanse of the sea stretching into the distance, but when the sea is restless, waves roll over it. On the shore - mixed sand, pebbles and stones. The bottom is again sandy-pebble-stony. Shower and toilet available. But there are no lifeguards.
Plage Keller in Antibes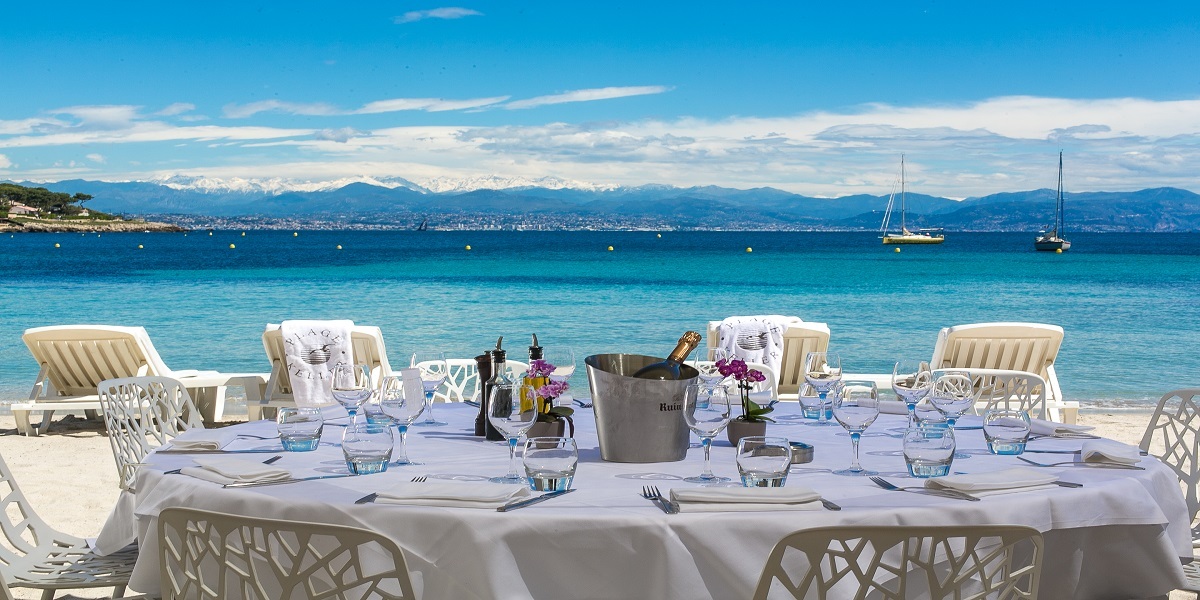 The haven of the rich and famous. Here you can not only soak up the sun. Sitting comfortably on the deck, admire the huge number of expensive yachts. Lifeguards work on the beach, there is an instructor for children. At your service restaurant "Caesar" - a wide selection of seafood, authentic Provencal cuisine and high quality service. The cost of lunch is from 23 euro.
Royal Beach in Antibes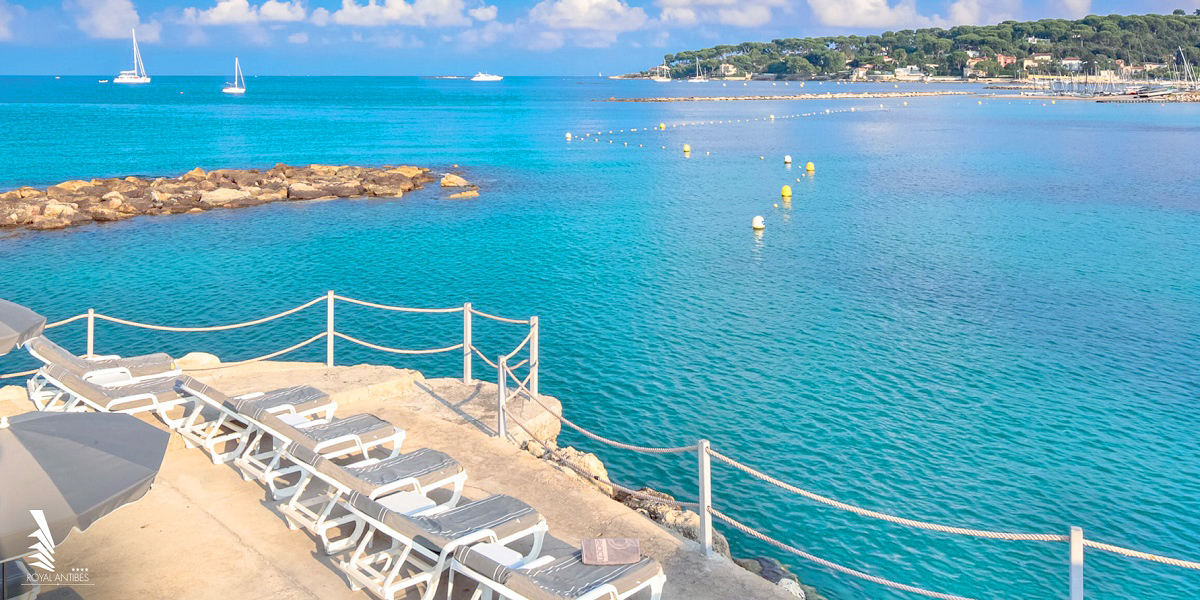 The beach is assigned to the hotel of the same name. However, it is also open to third-party visitors. It offers panoramic views of the sea and mountains. There are two restaurants. They are supervised by a chef from Italy. The beach is close to the Old Town, Provencal markets and flower-filled streets.
If you want to come from Nice to the beach in Antibes, you can order the transfer (50 euro).